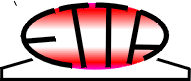 Agentur für Technologietransfer.
Experts & Technology Transfer Agency
Gründer: Dkfm. Hans KOTRITSCH
Bietet folgende Leistungen:
Beratungen - Projektentwicklung - Datenbank
General Information
Austria has a large number of experts and technicians well acquainted with the latest trends and developements in modern technology.
There are also numerous medium and small sized enterprises in Austria using most modern, advanced technologies. These resources exist not only in the area of production but also in the field of management and know how.
All over the world, particularly in the developing countries, the demand for modern technology and know-how is increasing. However, an effective link between the suppliers and recipients of this technology and know-how seems to be missing.
To fill this gap, ETTA (Experts 8 Technology Transfer Agency) was founded in1988. Preparatory work, focusing on analysis of the market and the establishment of contacts have already been startet in 1986.
The Services of ETTA
ETTA offers the following services:
· Documentation and evaluation of the supply of and demand for technology and experts
· Partner exchange
· Technology transfer consultations; assistance in such aspects as contracts, licencing and financing procedures.
· Assistance in the transfer of technology; negotiation, selection, acquisition and management of technology as well as the setting up and management of projects through the provision of international consultants and specialists.
These ETTA service packages are geared towards specific areas essential to both suppliers and recipients of technology and know-how.
Communication Network
In order to ensure first class services ETTA has:
· Engaged the services of internationally renowned, independent experts to provide technical consultation in their respective fields, both in Austria and abroad;
· Set up an international contacts and communications network with leading organisations, associations, enterprises, as well as individual consultants and experts;
· Engaged foreign experts who have been trained in Austria and therefore familiar with the Austrian situation to act as area representatives in their respective home countries. At present these countries include Chile, Ecuador, Egypt, India, Iraq, Nigeria and the Philippines.
Further efforts are being made to increase world-wide contacts with important international agencies, interest groups and development institutions.
Financing and Business Status of ETTA
Discussions are underway with leading organisations and banks in Austria for the financial support of ETTA's activities.
ETTA is an individual enterprise with dormant partners but is expected to be converted into a limited company. ETTA's business activities are coordinated by a Board of Consultants and Advisers including leading specialists from European business circles and UN organisations in the field of economic and industrial development.
For further informations please contact:
Email: hhusslik@utanet.at .
Back to my Homepage